Dhi Hair Transplant Turkey
Ana sayfa » Blog » Hair Transplant » Dhi Hair Transplant Turkey
Hair loss is a common problem that affects both men and women. It can cause low self-esteem and affect one's confidence. There are various hair restoration techniques, including DHI hair transplant, that can help address hair loss problems. In this article, we'll discuss DHI hair transplant, its benefits, procedure, and aftercare tips.
How Much Does Dhi Hair Transplant Cost?
On average, the cost of DHI hair transplant in Turkey can range from $2,000 to $3,000, which is significantly lower than in many other countries. Accommodation, airport pick-up and local transfer are included in the price. We work with an all-inclusive package system.
Dr. Ali Mezdeği
Benefits of DHI hair transplant
DHI hair transplant offers several benefits over other hair transplant techniques, including:
Less invasive and less painful procedure
Faster recovery time
Higher hair survival rate
Natural-looking results
No visible scarring
DHI hair transplant procedure step-by-step
The DHI hair transplant procedure involves the following steps:
Anesthesia: The scalp is numbed with local anesthesia to minimize discomfort during the surgery.
Hair follicle extraction: Individual hair follicles are extracted from the donor area using a micro punch.
Hair follicle storage: The extracted hair follicles are stored in a solution until they are ready to be implanted.
Hair follicle implantation: The hair follicles are implanted in the recipient area using a Choi pen.
Post-operative care: After the surgery, you will be given specific instructions on how to take care of your scalp and hair. You may need to take antibiotics or painkillers to manage any discomfort or infection. You should also avoid strenuous activities, exposure to direct sunlight, and wearing hats or helmets for at least two weeks after the surgery.
What is the Healing Process for DHI Hair Transplant?
The healing process for DHI hair transplant is relatively fast and straightforward compared to other hair transplant techniques. However, it is important to follow the aftercare instructions carefully to ensure optimal results and minimize the risk of complications.
Here are the stages of the healing process for DHI hair transplant:
Immediately after the surgery: You may experience some discomfort, swelling, and redness in the scalp. Your doctor may prescribe painkillers and antibiotics to manage any discomfort or prevent infection.
First week after the surgery: You should avoid touching or rubbing your scalp and avoid exposure to direct sunlight. You may also need to sleep with your head elevated to reduce swelling.
Second week after the surgery: You can resume gentle hair washing with a mild shampoo and lukewarm water. However, you should avoid using any harsh chemicals or hair styling products for at least a month after the surgery.
Third week after the surgery: You may notice some shedding of the transplanted hair follicles, which is a normal part of the healing process. You should continue to follow the aftercare instructions and avoid any strenuous activities that may cause sweating or rubbing on the scalp.
Fourth week after the surgery: You can resume your normal activities, such as exercising and wearing hats or helmets. However, you should still avoid any activities that may cause trauma to the scalp.
Three to six months after the surgery: You should start to notice new hair growth in the transplanted area. However, the hair may appear thin and sparse at first, and it may take up to a year for the full results to develop.
During the healing process, it is essential to maintain good hygiene, follow a healthy diet, and avoid smoking and alcohol consumption to ensure optimal results. You should also attend follow-up appointments with your doctor to monitor the healing process and address any concerns or issues.
Risks and complications of DHI hair transplant
Like any surgery, DHI hair transplant carries some risks and complications, including:
Infection
Bleeding
Swelling
Pain
Scarring
Hair follicle damage
Unsatisfactory results
However, these risks can be minimized by choosing an experienced and qualified surgeon and following the aftercare instructions.
Live Patient Samples
Reviews
Meral Altunbay
2023-01-09
Ben bukadar guler yuzlu ve isinin ehli bir doktor gormedim. Bir okadarda mutevazi ve iyi bir insan. Sizinle ameliyat oncesi, sonrasi, bir yil sonra herzaman ilgilenen bir insan ama en onemlisi isinin en en en iyisi. Bence arastirma amacli suan hasta yorumlari okuyorsaniz simdi birakin cunku en iyi cerrahi buldunuz.
Bu yıldızlar az bile ali bey için uzun araştırmalarım sonucunda ali mezdeği hocama kepce kulak ameliyatı oldum 13aralikta ne ameliyat esnasında bir acı hissettim ne de ameliyat sonrandaki süreçte hiç ağrı yaşamadım desem yeri var çok konforlu bir süreçti benim için çok memnun kaldım. Bugünde saç bandı çıkartıldı ve sonuç mükemmel bole bir düşüncesi olan varsa bence hiç düşünmeden doğru adres ali mezdeği okadar cana yakın ve güler yüzlü bir insan ki korkularınız endişeleriniz zaten kalmıyor ali hocayı görünce tüm personel aynı şekilde ilgili ve güler yüzlü bukadar sene kepce kulakli olarak boşa gezmisim boşuna korkmuştum şuan bunu anladım çok mutluyum ve herkese tavsiye ederim 👍
Burak Demirkol
2022-10-19
3 senedir jinekomasti ameliyatı için onlarca doktorla görüştüm fakat ya kimse güven veremedi ya da cesaret edemedim. Ali hoca ile geç tanıştım ama nokta atışı yapmışım. Sağolsun geçen ay ameliyatımı yaptı şimdi bile sonuç müthiş. Korsenin rahatsız etmesi dışında hiçbir sıkıntı çekmedim ama ona da bir süre sonra alışıyorsun. 10 yıldız verebilsem 10'unuda hakediyor.
Hello.I had my genioplasty this week and would like to say a massive thank you for all team work !Doctor Ali Mezdegi was very cooperative and he understood all my requirements!I am so happy with my result!
Smarlyn Pineda
2022-10-05
The Doctor and his assistant really professionals and always with good vibes, I'm Really happy with the results and it's been only one week since I got my otoplasty, the assistant Anna was really lovely she takes care of me in every moment., thank you so much
Before After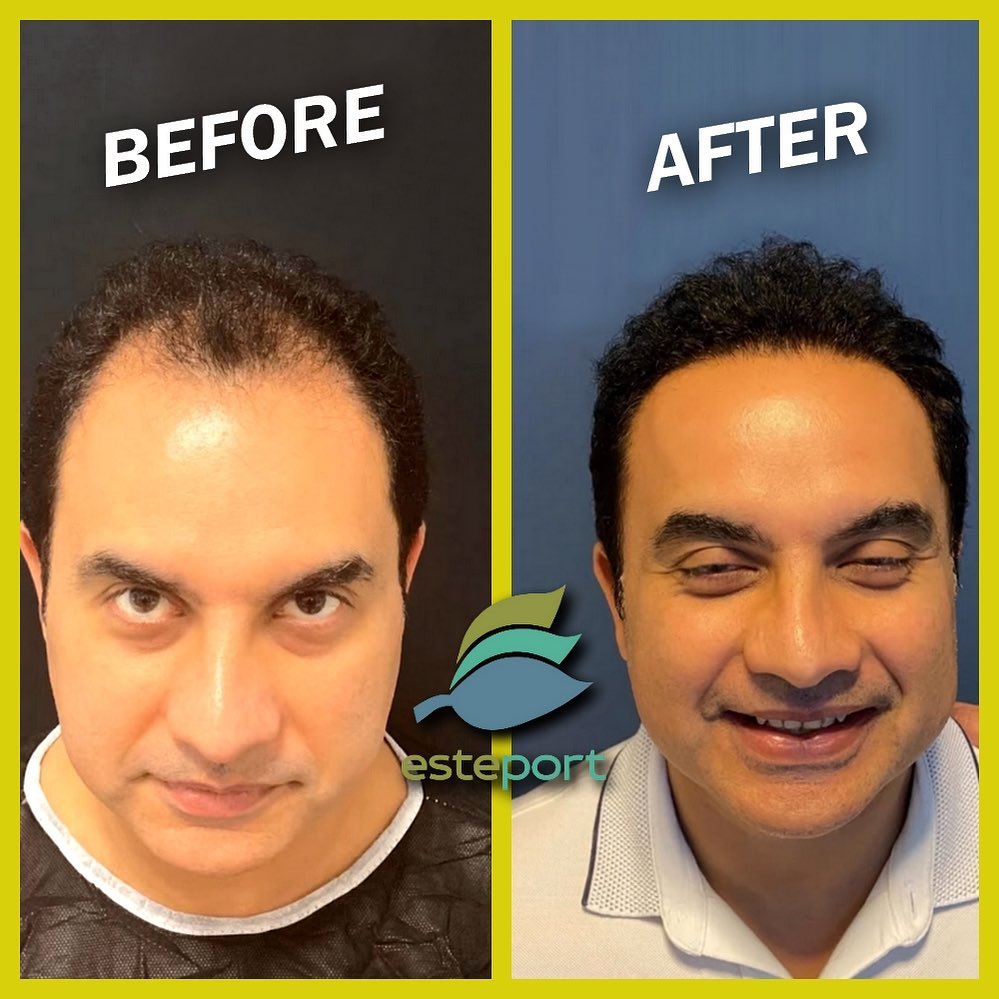 Clinic View ve 360°
FREE CONSULTATION
If you're interested in having a DHI hair transplant done in Istanbul, you can contact us via WhatsApp to determine your eligibility for the procedure. This can save you time and expense by allowing you to learn all the details beforehand.
Our location is in Nisantasi, Istanbul, and all hair transplant operations are performed in a hospital environment. We can provide you with more information about the procedure, including the costs and the recovery process, so that you can make an informed decision about whether a DHI hair transplant is right for you.
Please feel free to reach out to us if you have any questions or would like to schedule a consultation.